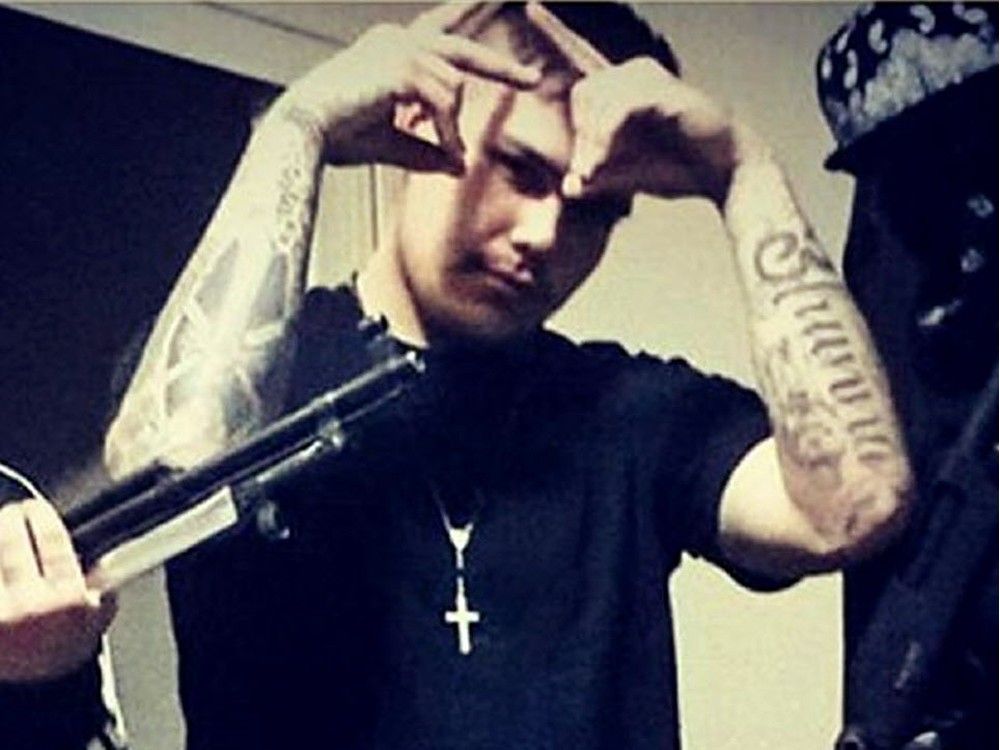 Article content
A man serving simultaneous life sentences for the murder of two Edmonton convenience store clerks has lost a bid for a new trial.
Article content
On Monday, the Alberta Court of Appeal dismissed an appeal from Laylin Delorme, who was convicted by a jury in 2018 of the first-degree murders of Mac's clerks Karanpal Bhangu and Ricky Cenabre.
Delorme was one of three individuals who robbed and gunned down the clerks on Dec. 18, 2015.
The three entered the first Mac's store at 3208 82 St. around 3:22 a.m., wearing masks and gloves. Delorme struck Bhangu twice with the gun while Colton Steinhauer and a 13-year-old youth filled a bag with lottery tickets, cash and cigarettes.
As the robbers went to leave, Delorme turned and fired three rounds at Bhangu from close range.
The three then drove to another store at 10845 61 Ave., where the pistol changed hands and Steinhauer shot Cenabre.
Article content
A three-judge panel heard Delorme's appeal in June. Sarah Rankin, Delorme's lawyer, argued that trial judge Justice Robert Graesser made several legal errors, including allowing the jury to use cross-count of "similar fact" evidence when it came to the issue of planning and deliberation for each murder.
Delorme's main argument was that the jury "should have been left to decide guilt of murder and of first-degree murder distinctly on each count by considering only the evidence which, in the appellant's submission, should only have been admissible on each count," the appeal court summarized.
Delorme also argued the Crown could not prove he had any fore-knowledge of the shooting of Cenabre.
The appeal court ultimately did not buy Delorme's arguments. It found that while a voir dire — a trial within a trial on the admissibility of evidence — ought to have been held on the question of similar fact evidence, the "probative value of that evidence outweighs its prejudicial effect and would have been admitted and properly applied in a cross-count manner had the analysis been undertaken."
Article content
"It is not necessary for this Court to finally determine whether both or either of the murders were inevitably planned and deliberate," the court concluded, "although a reasonable jury, properly instructed, could reasonably infer planning and deliberation in relation to both of the murders."
Delorme and Steinhauer are currently serving concurrent life sentences for the murders, with no chance of parole for at least 25 years. The 13-year-old was convicted of two counts of manslaughter.
The Crown had sought consecutive parole ineligibility periods for Delorme and Steinhauer, meaning both men would have had to wait at least 50 years before applying for release. Delorme was 24 at the time of the murders.
View original article here Source